5 Reasons to Remodel Your Kitchen with Granite or Quartz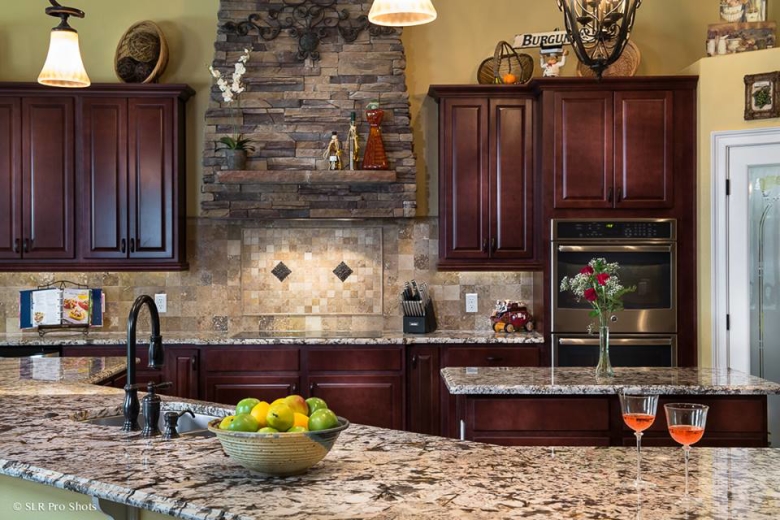 Your home is one of your biggest assets. Regularly maintaining the core spaces of your home, like the kitchen, living room, and bathrooms, is a guaranteed way to keep your home's value up throughout the years. The kitchen in particular is a focal point of any home, and if kept maintained can add a lot of value to your home as well as be a beautiful place for family and guests to enjoy.
Here are the top five reasons you should remodel your kitchen:
 1. Your Kitchen is Outdated
Even if your kitchen is still functional after 30 or 40 years the dated colors and style of your appliances, tile, cabinets and countertops can tend to age the entire room. These features tend to age the entire house from someone looking in. Replacing the linoleum and upgrading to granite or quartz countertops will bring your kitchen back up to date and raise your home's value.
2. Your Kitchen is in Need of Repair
While remodeling your entire kitchen can get a little pricey, there are several things you can do to help improve it piece by piece.  Putting aside some funds for smaller projects such as reinforcing your granite or quartz countertops with Zsolt Granite Corporation's Penetrating Sealer, replacing metal surfaces with stainless steel, or adding safety hinges to cabinets can go a long ways in improving the overall quality of your kitchen.
3. Your Kitchen is the Center of Your Home
If you find that your family and guests are spending all of your time in your kitchen, maybe it's time to think about enhancing your kitchen to be a more functional space for gathering. Creating seating and ensuring that your stone countertops are properly sealed can help make sure that everyone in the space is happy and healthy.
4. Your Kitchen is Not Practical
If you find that you don't have any room for any actual food preparation in your kitchen then what is the kitchen for? Ensuring you have plenty of room to easily, comfortably, and enjoyably prepare food is an important motivating factor for cooking at home. By doing this you'll lead a healthier and happier life.
5. Your Kitchen Has the Wrong Aesthetics
It's ok to admit that sometimes your reason for wanting a kitchen remodeling is that you're just not in love with the style that came with your home. Everyone has different tastes but a sophisticated and stylish kitchen is always admired. Adding beautiful granite or quartz countertops from Orlando and Gainesville based Zsolt Granite Corporation can take your kitchen from a 6 to a 10!
While there are plenty more reasons to want or need to remodel your kitchen, these five may just give you the push you need to create the kitchen of your dreams.
Zsolt Granite Corporation provided and installed all of the granite, marble and quartz countertops used in the 2014 Parade of Homes' Grand Award winning Custom Home Showcase by Zoltan Construction. At ZGC, we strive to bring you the best quality granite slabs at the amazing rates, making any project, whether it is a multi-million dollar commercial project or a single bathroom vanity, one of showroom quality without the inflated prices.
If you have any questions about how we can make your dream kitchen a reality, contact us for more information.