All the beauty. None of the worry.
Zsolt custom fabricates your quartz countertops to match your specifications, then delivers and installs with the professional quality and expertise your home deserves.
Zsolt works only with the best and most recognizable quartz manufacturers – Silestone, Pompeii, Cambria, Caesarstone and more…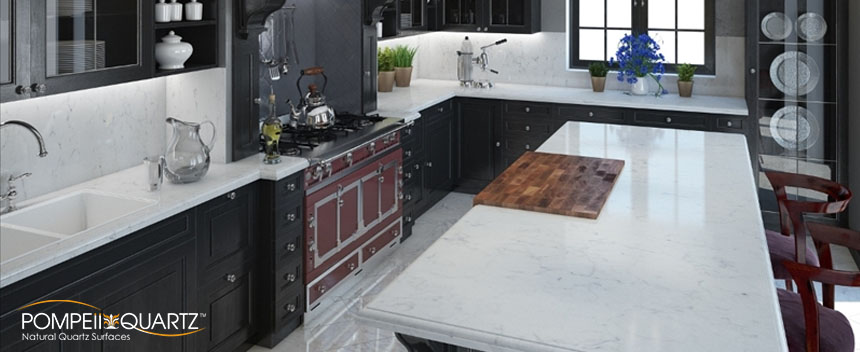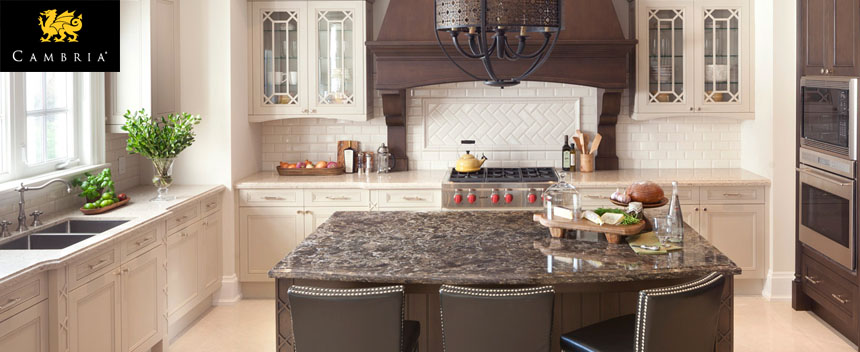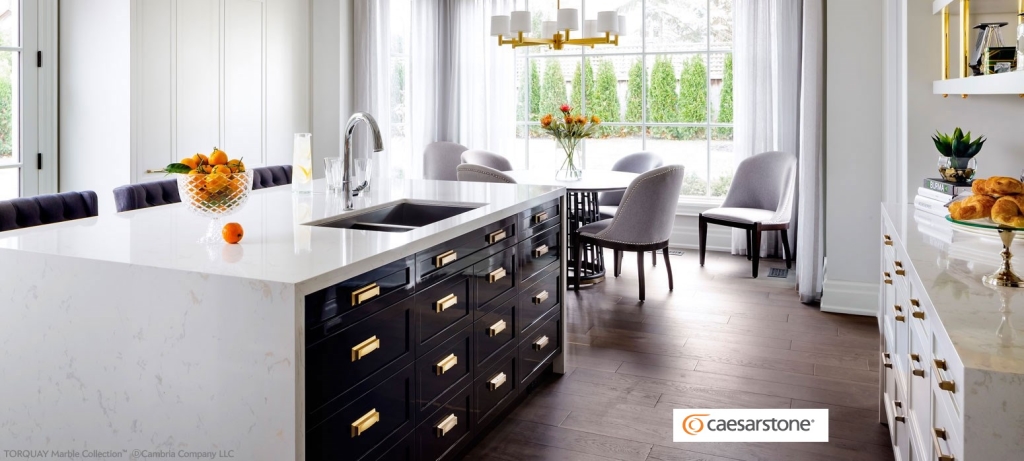 Call us, stop by or complete the form below to schedule your FREE QUOTE.
Need a Saturday appointment? Schedule a Saturday appointment today!

Orlando Area: Call 407.704.4278             Gainesville Area: Call 352.214.3080
Why Choose Quartz?
Quartz countertops are made by combining 93% natural quartz stone with 7% resin binder, and some colorant. This creates an extremely hard stone that is stronger than granite or marble. In fact, in hardness, it is second only to diamonds. This strength and durability is what gives you all of the beauty with none of the worry.
A quartz slab is the same working thickness as other stone materials, and it is shaped, cut and finished using the same stone-cutting equipment.
Here are some of the pros to having quartz countertops:
– Non-Porous Material
Quartz is non-porous, meaning you don't have to worry about bacteria or viruses settling in on your countertop. Also, because there are real no "pores" for spills to sink into, it resists staining much better than granite, marble and concrete. Quartz stands up to juice, oil, wine, tomato, coffee and other sources of stains in the kitchen.
– No Ongoing Maintenance
Another benefit to being non-porous is that quartz does not need the same periodic sealing that other natural stone, such as granite, requires.
– Wide Color Selection
Quartz countertops aren't just stone imitators. There are a wide variety of colors and patterns that can be achieved with quartz that can't be found in granite or marble. This gives you a wider range of options for your kitchen or bathroom that will be consistent and show stopping.
– Pricing
One added benefit to quartz is that it is often more affordable than granite or marble countertops. According to HomeAdvisor.com, the average cost to purchase granite and have it installed can cost between $2,000 and $4,000. Meanwhile, depending on the quality of quartz and style of edging, Home Advisor places the average cost to install quartz countertops between $1,500 and $5,500.
– Beauty
Last be certainly not least, quartz countertops are gorgeous and can be finished with a shiny surface or satin finish.
While there are a lot of benefits to quartz countertops, they aren't without their flaws. While they are very strong, they aren't immune to chipping or scratches. Everyday, normal use is fine, but if they're hit hard enough, there is still the potential to damage. They also aren't heat tolerant, meaning you shouldn't place hot pans or pots directly on the surface – trivets or hot pads are needed.
If you're ready to order your new quartz countertops, ensure you get the professional quality and expertise your home deserves with ZGC.