Stone Spotlight – Athiri White Granite
Stone Spotlight – Athiri White
For this weeks' stone spotlight, we'd like to highlight Athiri White granite. This stone is quarried in Brazil, and was chosen by Zsolt for the soft sweeping movement seen throughout the stone, along with its light and neutral colorization.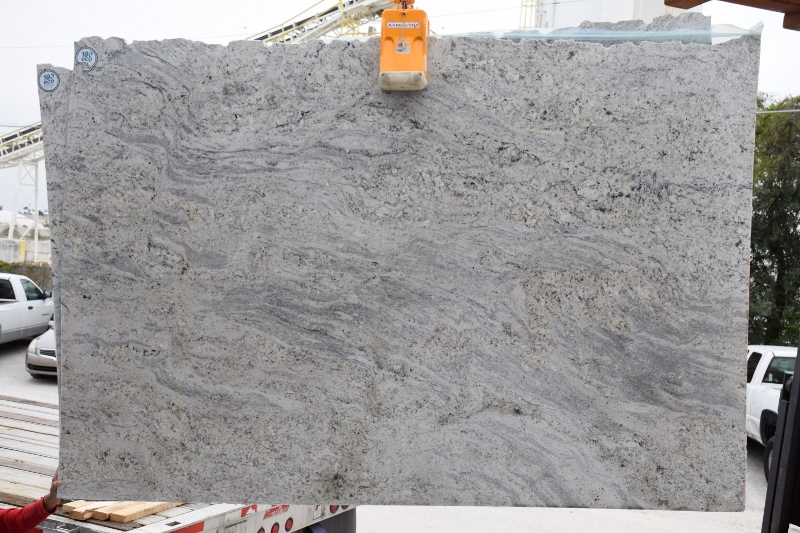 Athiri White is characterized by its various soft shades of white, cream and light grey, with black and burgundy specks interspersed.
These slabs are gorgeous, and pair well with cabinets of any color, but complement white cabinets especially. If you are looking for beautiful, light, and flowing countertops, Athiri White may be the granite for you! Give us a call to arrange for a free estimate, or stop by to view these slabs in person.
Take a look at this stone installed in a few additional photos of residences improved by Zsolt Granite Corporation in the Orlando area.